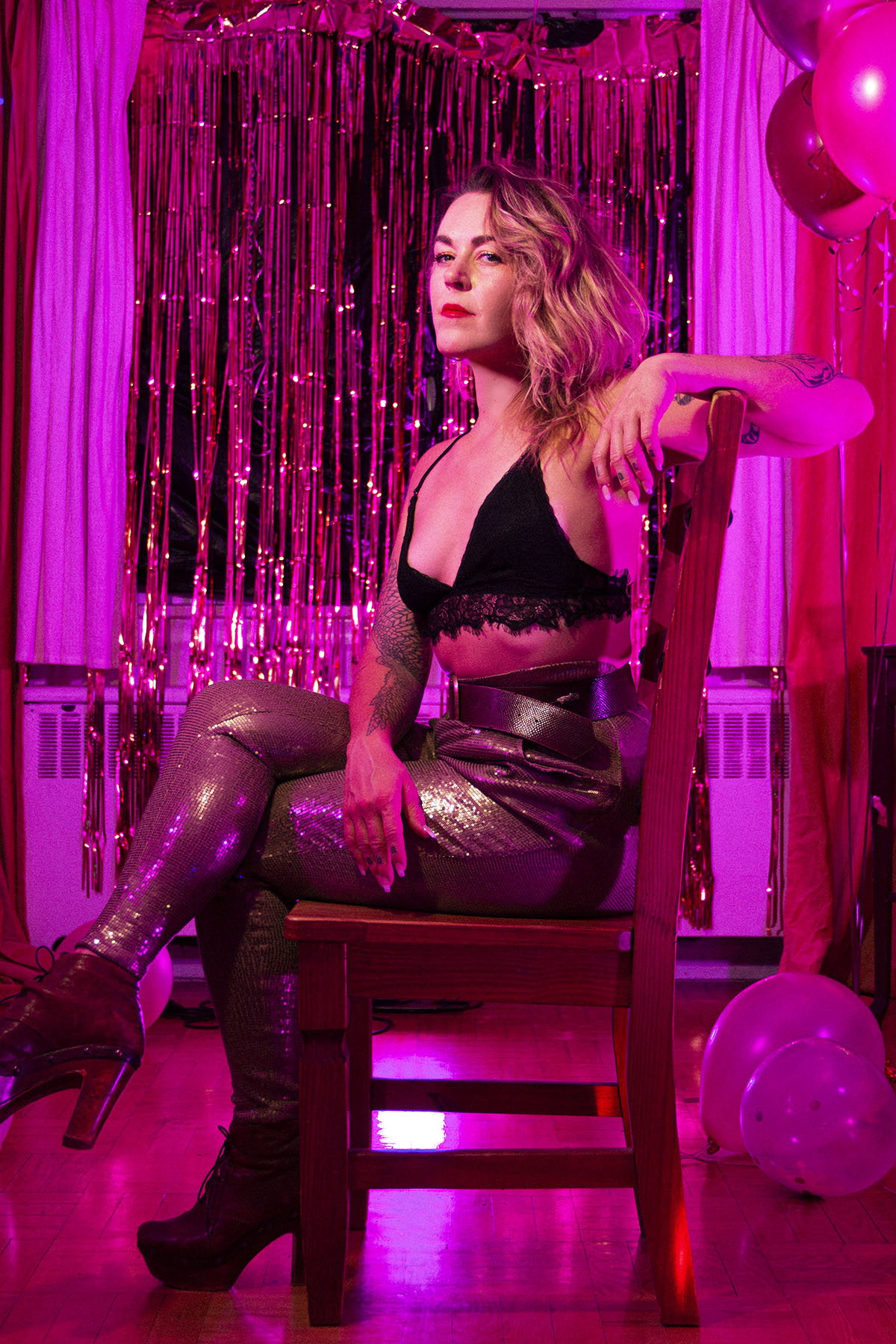 Cat and The Queen (CATQ) is the name that embodies both Cat Montgomery, Toronto-based singer-songwriter, and her beloved keyboard whom she calls adoringly, "The Queen." Playing piano from a very young age, CATQ combines her musical skill with her work as a theatre artist to make each song she creates a raw and visceral experience. Two albums later, and many electrifying stage shows under her belt, Cat and The Queen is a musical and theatrical outfit that serves as an outlet to create and perform, in motion, stories of the heart.
Her style and stage presence are both raw and viscerally electrifying. She owns the stage when she is on it. As one reviewer said of Cat's performance style: "Watching Montgomery is like holding an electrical wire. You just can't let go." (Sharon Pollock, CBC)
This summer in the thick of COVID – Cat was LUCKY enough to hide herself away, solo town, in the woods of Ontario to work on her third album –  I Caught A Fish. She is rolling it out with a couple of singles to start – Bear Boy releases late November with a whimsical yet weighted music video companion to be released mid-December. Next up – one of her favourites – Lonesome Flame. Full album early March, 2021
Always theatrical and in the moment, Cat has a raw performance style that is unique and exciting. Her songs do not settle into any one genre, but they have been described as indie rock power pop dark cabaret moody heart ballads. Think Tori Amos meets Jefferson Airplane meets B52s meets early Bette Midler meets Kate Bush meets your goddamn imagination on overdrive. CATQ is her own sweet beast, never branded, ever evolving, all heart.
Her energy is not lost on her recordings. Loba Loca, CATQs first full length LP, captures Cat's effervescent presence. A moody but optimistic journey.
Heart For A Ride, CATQ's Second Album released in early 2020, explores 6 songs in two different genres. Side A: a solo electro pop vibe. Side B: accompanied by stellar musicians Dave Love – Drums, Tal Davidson on Guitar and Brent Maidens on Bass. Side B  is raw, explorative and with a live-off-the-floor sensibility.
The New Royals is CATQ's current bandmates – Amanda Barbosa on Bass and Graham MacKey on Drums.
Cat is very involved and active in the Toronto Indie Theatre Scene. In July 2019, she performed her original theatre rockshow PUMP at Theatre Passe Muraille  in Toronto's Fringe Festival. It was met with rave reviews (Four Stars, NOW Magazine). In August, 2018, Cat created LOVE IN SPACE! – an immersive theatre rock show theatricalizing the release of her first full album, Loba Loca. It was performed off the grid, late at night, at underground theatre in Parkdale, Toronto called The Assembly. It was a hit and very well attended. Her signature brand of musical storytelling fused together all the hits:
theatre
rock show
dance party
CATQ is a big believer in collaborations of all kinds – she's got some fun dance remixes of her classics with Odale Cooper. Check the internet world web – they're out there.
The Band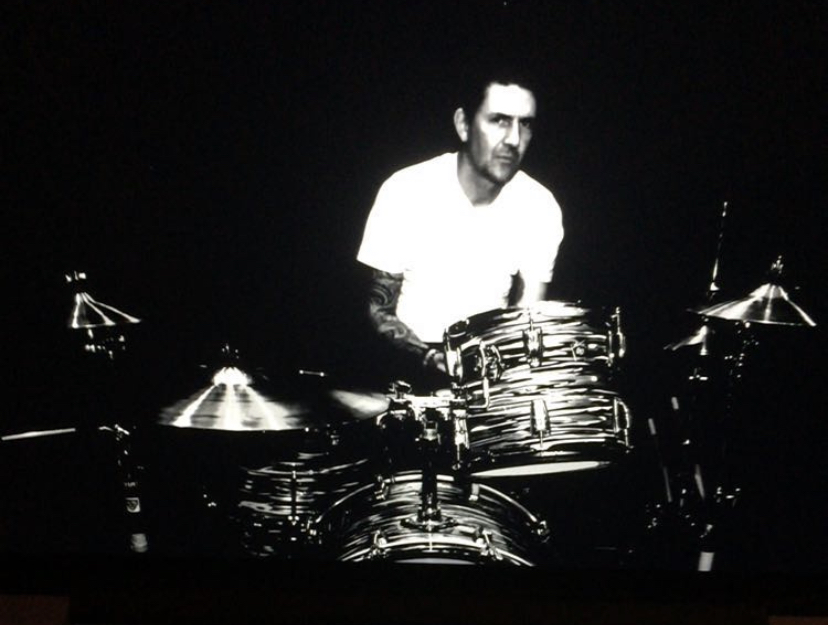 Graham Mackey
Drums
Born in England, raised in Ireland and now living in Canada.
Music has been an important part of my life since I was around 6. Being the last of 6 kids I was heavily influenced by the music of my brothers, sister and parents played the filled our house.
"AC/DC , Neil Diamond, Meat Loaf, Status Quo, Thin Lizzy are early memory favourites.
The love of music kept going and Is still.
It became a natural instinct to start playing music. With my brother Anthony we went though our teens and early 20's rockin around Ireland with our band Here Be Monsters, before I moved to Toronto.
Since being in Canada I've met and played with some amazing people and musicians.
When asked by Cat to come jam with her I couldn't say Yes quick enough. I've been a fan of her music for a long time and a chance to play and help create these songs live is a privilege."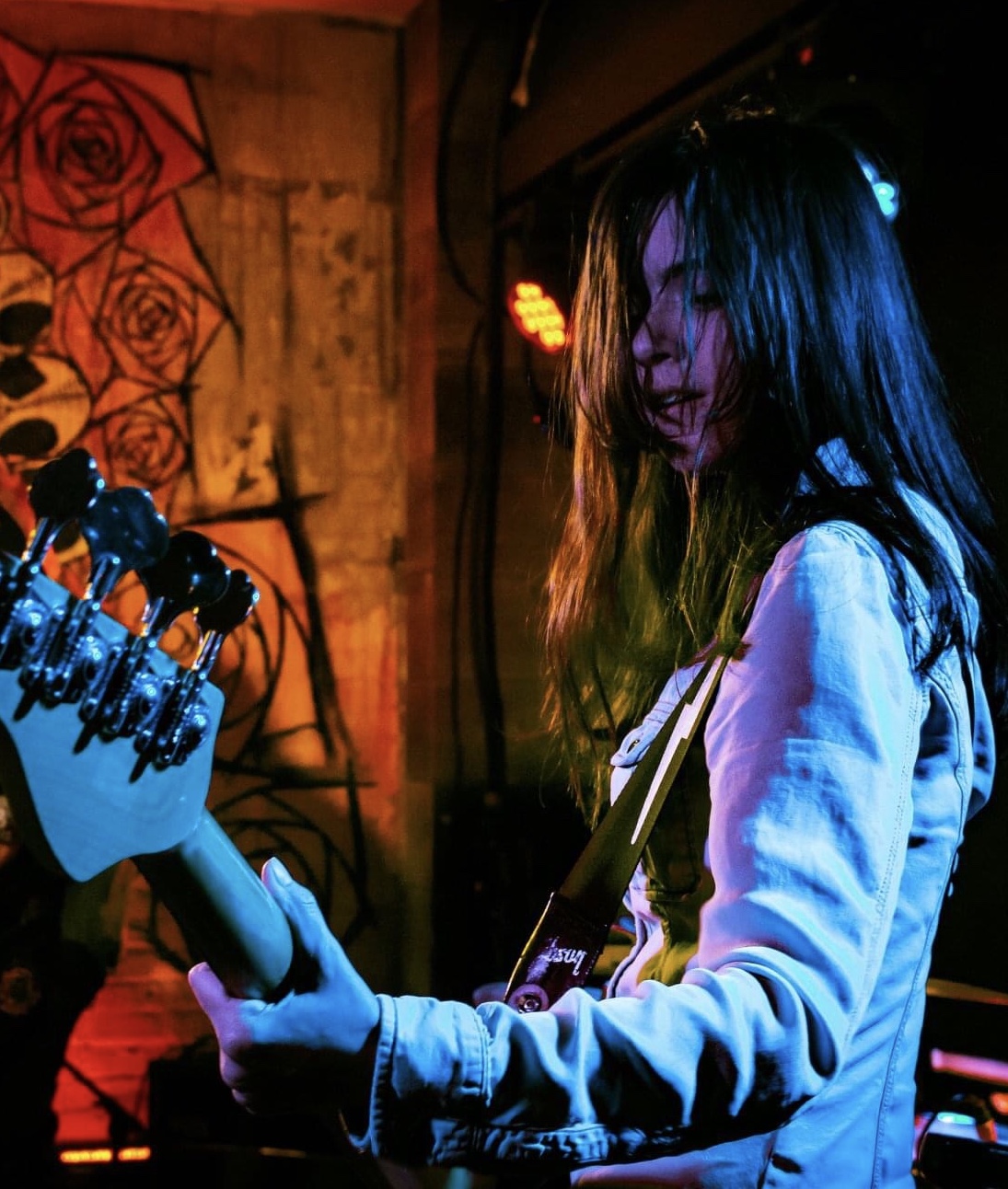 Amanda Barbosa
Bass
"Back in the day, in my home town of Três Corações, Minas Gerais Brazil,
music for me started with U2, Green Day, Three Days Grace and Coldplay. Then bands like Death Cab for Cutie, RHCP and more recently Wallows and Bazart joined my list of favourite bands. It was after watching a video of Larry Mullen Jr. playing Sunday Bloody Sunday that I knew I wanted to be a drummer. It was easier to buy a guitar though, so I joined a couple bands back home as a guitarist. One day I decided it was time for new challenges, I moved to Toronto and from that moment on I became a bass player. A couple years after that I met Graham, the drummer, after he joined the band I was in The Fluxes.
That band disbanded in late 2019 and we went our separate ways.
Then out of the blue I got a call from Graham asking if I wanted to play bass with CATQ? There was no way in the world I was gonna miss the chance to jam with such talented people. I feel incredibly privileged to jam with the one and only Cat and, of course, The Queen."